SAVE THE DATE FOR 
FOUNDERS' DAY 2023
FEBRUARY 17, 2023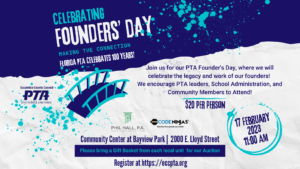 Join us as for our PTA Founders' Day, where we will celebrate the legacy and work of our founders!
This year, the Florida PTA has reached their 100th year! This luncheon will celebrate PTA in our local units, our FL PTA, our members, and our schools in Escambia County.
Each ticket is $20 and lunch is included. Each local unit is asked to bring a gift basket that we can raffle off.
We encourage our local PTA Units to invite their entire PTA Board, their school administration, and community members.
History: The first meeting of the National Congress of Mothers was held in Washington, DC in February of 1897. One of the first resolutions passed at the convention called for kindergarten in all public schools. By February of 1910, the name had changed to the National Congress of Mothers and Parent-Teacher Associations. That same year, February 17th was designated as the day we celebrate the founding of this organization.
The Florida PTA was established 11 years later, in 1921. One of the first efforts of the PTA was the establishment of lunchrooms in our schools. We have continued to serve children, their families and their school communities since that time.
Your membership in the PTA joins over 5 million nationwide, making it the largest volunteer child advocacy organization in the United States. Florida PTA, with membership over 300,000, is recognized as powerful voice for children in our state. Escambia County Council marks Founders Day today, celebrating every PTA unit.
We are excited about the opportunities ahead in years to come!
For more information about the history of PTA, click below:

---
Thank you for attending the ECCPTA 2022 Winter Roundtable on Thursday December 15, 2022!
Check back here for news on the 2023 Spring Roundtable!
---
Click on the image for information on building your school's PTA  membership: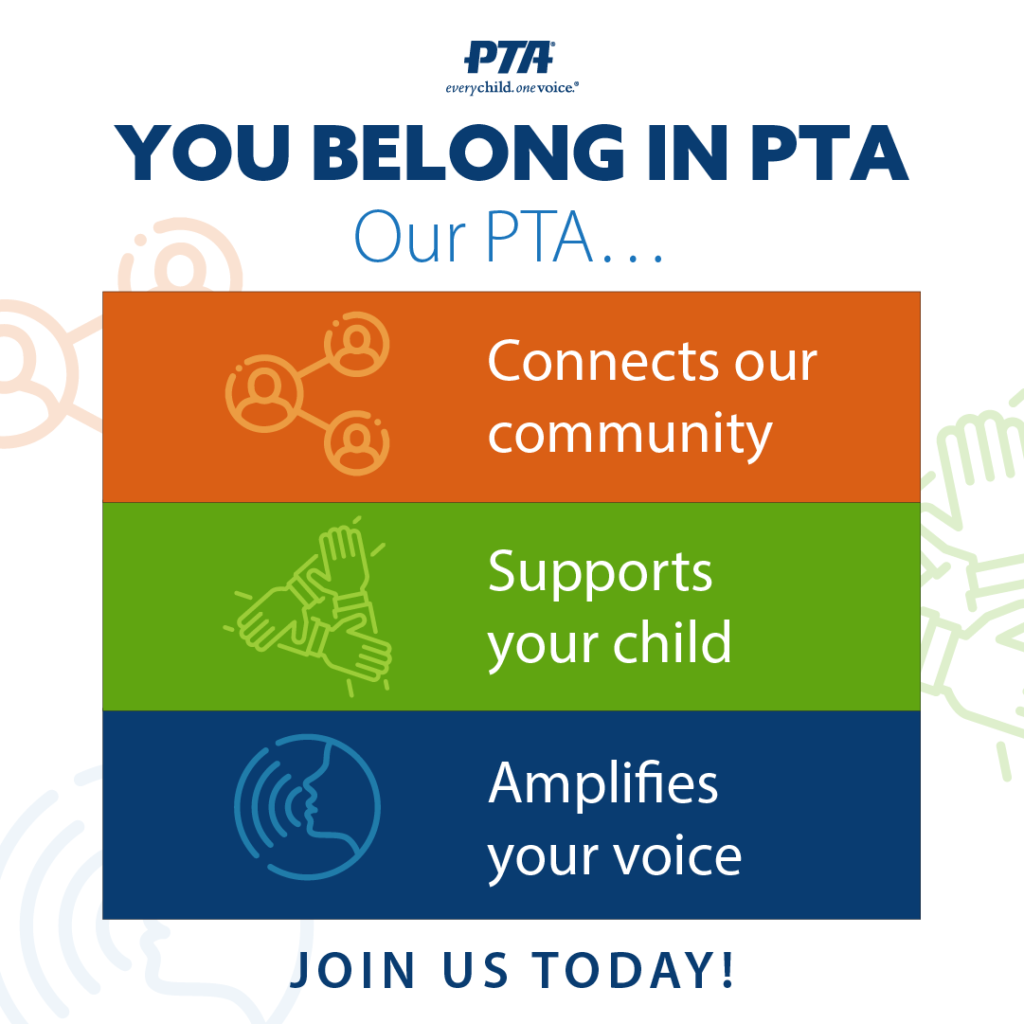 ---